018 EMULSION, FACE, ULTIMATE, CLEAN
SOOTHING OIL BASED CLEANSER AND CARER. PERFECT FOR ALL SKIN TYPES. NOW IN NEW 200 ML SIZE AND EVEN MORE SUSTAINABLE PACKAGING.
More Details

The soft full-bodied aie 018 Ultimate Clean Emulsion not only cleans the skin but is its BFF* as it also cares for skin.

Perfect for all skin types. It is filled with soothing oils and contains no soap to avoid dryness. Apply it to dry skin, let it do its magic for few minutes before rinsing.

INGREDIENTS:

Water, Glycerin, Coco-glucoside, Castor Oil, Triticum Vulgare Germ Oil,Helianthus Annuus Seed Oil, Xanthan Gum, Citronellol**, Eugenol**, Geraniol**, Limonene**, Linalool**, Benzyl Benzoat**

**from natural essential oils
Regular price

Sale price

$107.60

Unit price

per
AIE CLEANSING ROUTINE

MORNING

STEP 1: RELAX AND LISTEN

Good Morning! Still feeling a bit sleepy maybe? Take a look into mirror - then step back and close your eyes for a second. Take a deep breath in and out . This moment is just for you and your skin.

TIP: Did you know that your skin is at its most active during the night? So, like you, also your skin needs some energy, nutrition and hydration in the morning.

STEP 2: CLEANSE AND CARE

After a hectic night your skin needs cleansing and hydration. Start with aie 018 CLEANSING EMULSION. Pump a grape sized portion on dry hands and apply it to dry skin with circular movements. It is good to cover also your neck area. Rinse off with lukewarm WATER after a couple of minutes. Use a soft white towel to dry your face.

STEP 3: CHECK AND HYDRATE

Now Pump few portions of aie 019 CLEANSING TONIC water on a white cotton pad, wipe your face and neck with it. This makes sure that your skin is clean and ready for next steps. If you feel that your skin needs more thorough cleansing, repeat steps 2 and 3.

STEP 4: PREPARE AND HYDRATE

In the morning your skin feels thirsty, just like you. It is all about hydration – hydration – hydration. That is why the aie MISTS were developed – you find the MIST on the aie 101 PRELUDE KIT. Quench the thirst by spraying aie 003 /005 MIST on your face and tap it gently on your skin to make the most out of it. Stop for a second - listen to your skin - if you feel your skin yearns for more hydration, repeat step 4.

STEP 5: PAMPER AND NOURISH

Your skin is now hydrated and i ready to take in some energy and nutritives. The aie 004 REHAB SERUM is here to help you. Just one or two drops is enough. Spread the 004 REHAB SERUM on your face and neck. For a bit of extra luxury; treat the skin around your eyes with aie 010 EYE SERUM, just one drop is enough.

STEP 6: PROTECT AND REGENERATE

Prepare your skin for all the challenges the day brings. Protect and tie all the energy and good things into it with the aie 001/002 CREAM. It is that same feeling you have, when you are about to leave the house - you probably put on something nice, and if the weather requires maybe wear something protective.

STEP7: SMILE AND GET READY

Take a look in the mirror, see that smiling face. Have a good day with happy skin.
Why you should use Cleanser in the morning.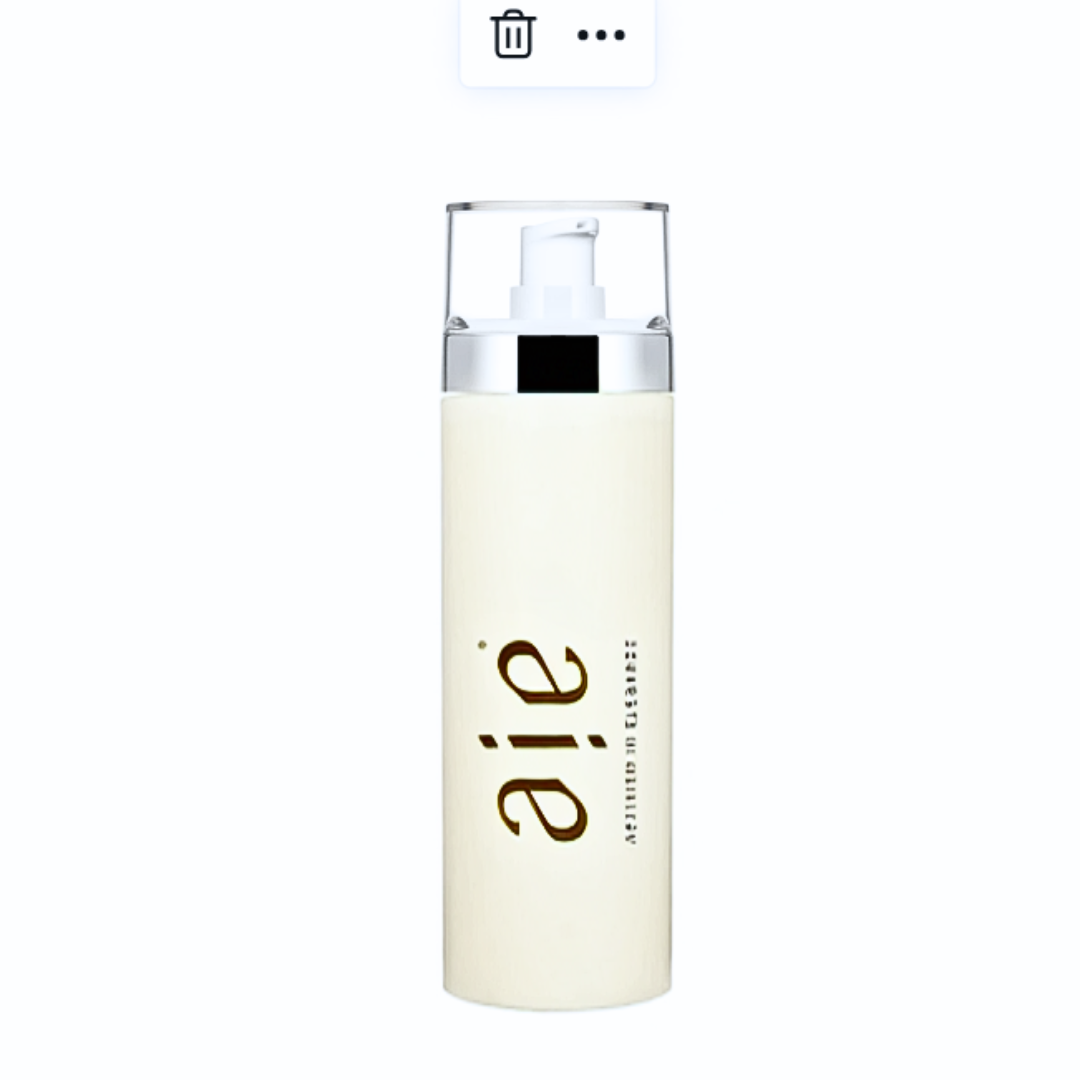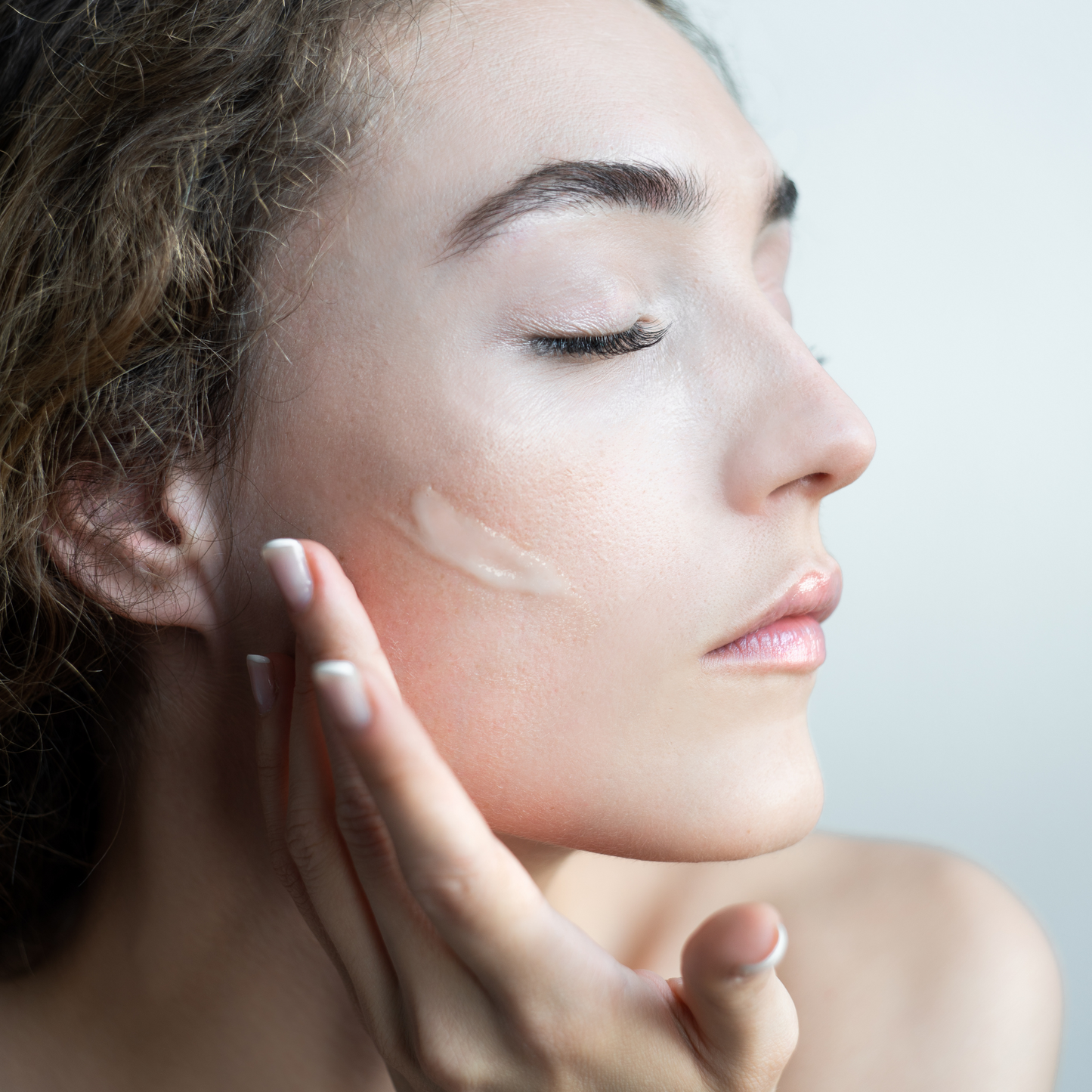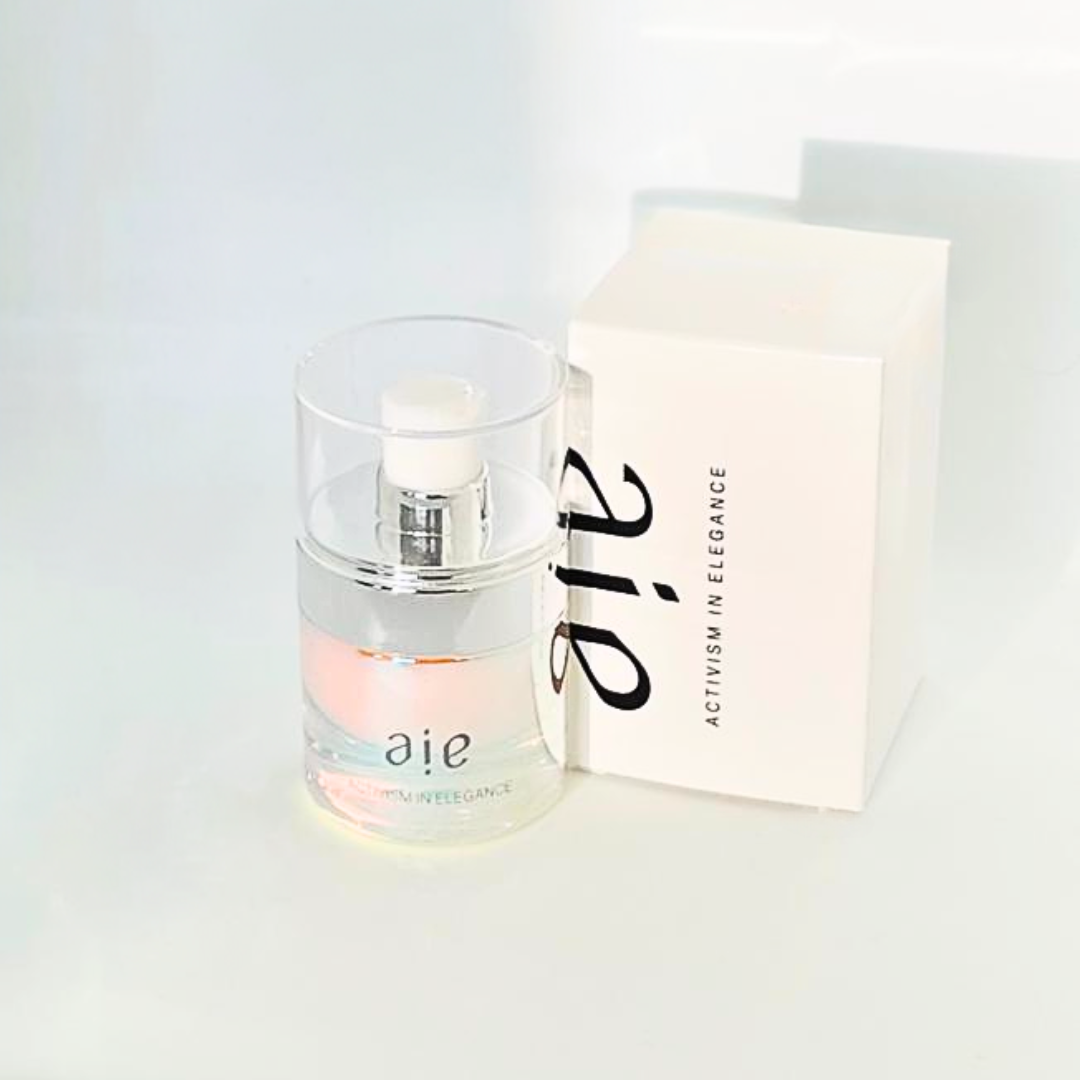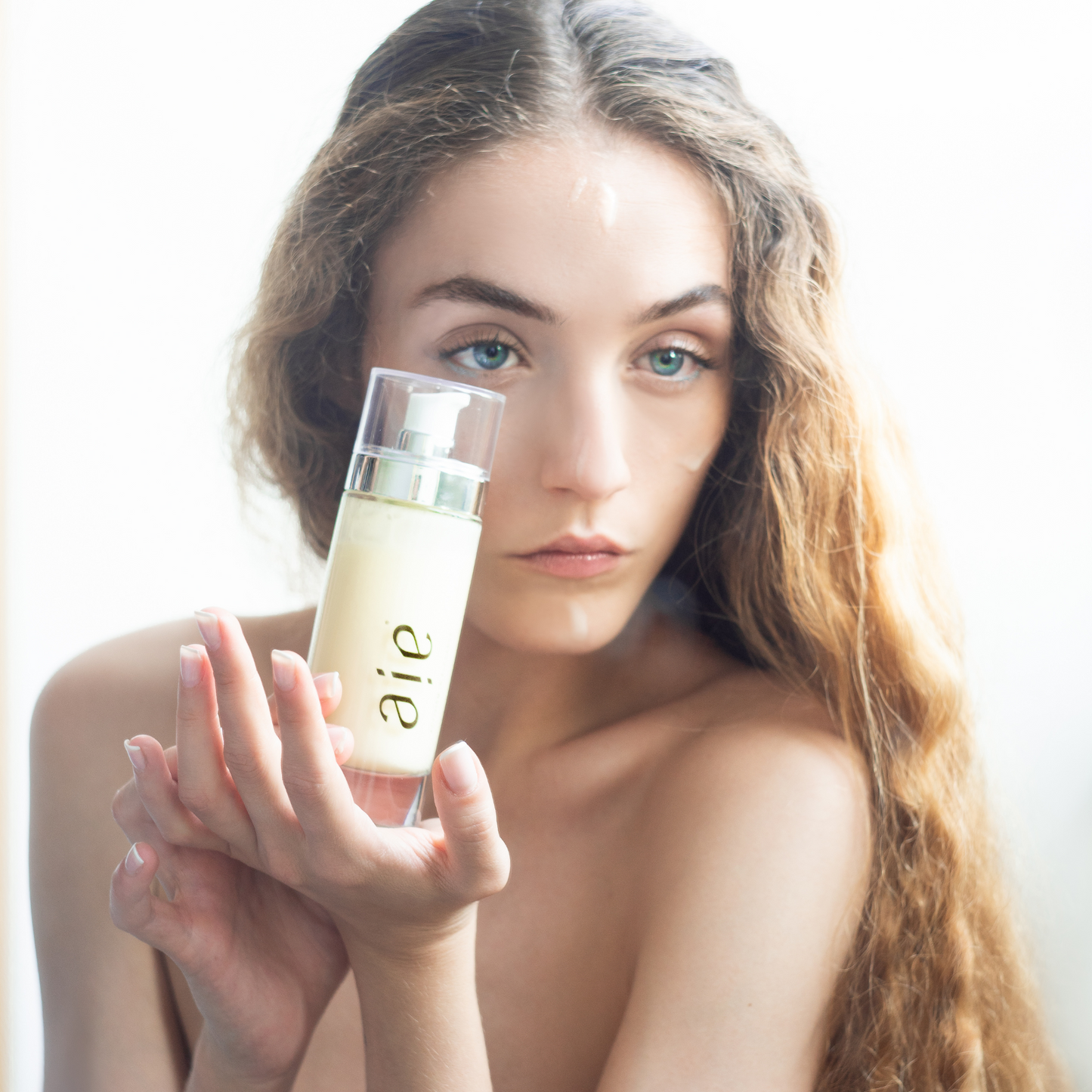 WHY YOU SHOULD USE CLEANSER IN THE MORNING?
Do you normally wash you face with cleanser in the evening and just rinse with water in the morning? Most of us answer yes to that question. You probably wonder; Why should I use cleanser in the morning, when I just hit the pillow with clean face when going to bed?
ACTIVE SKIN 
Believe it or not your skin is the most active during the night, accumulating debris, such as sebum, in your sleep. It depends on your skin type how your skin reacts, for example oily skin might feel to be greasy, when again dry skin feel dehydrated. One thing is common for all skin types; you should remove the signs of the night with proper cleansing.
That is not the only reason though "Cleansing with milk or emulsion in the morning boosts also skin hydration levels and starts the caring process" says our Beauty&Trend Director Fia.
GLOWING AND HAPPY SKIN 

In the morning it is good to use a cleanser that is light, hydrating and balancing. Your cleanser should be such that it cleans your pores and removes residues from your skin to ensure no pore clogging and accumulation of dead cells.
The aie 018 EMULSION, FACE, CLEAN, ULTIMATE was designed to not only cleanse but also to care for your skin. It is filled with soothing oils and contains no soap to avoid dryness. "This cleanser is my absolute favorite cleanser." says Fia and continues "A good cleanser in the morning works as an a great preparation step to get a glowing and happy skin." 
"I did not believe aie representative first, when she told me that I should use a cleanser also in the morning. Decided to give it a try, and I could see the results already after two weeks. I have always suffered from dry skin, and nothing has helped. After starting washing my face with cleanser in the morning, my skin is soft and the dryness is gone. And for the first time ever, I was told that "you don't need to use any foundation as your skin is so silky" by a shop assistant when buying make up." This message from our customer really made us smile.
Cleansing along with hydration is the most important step in any skincare routine. It sets the base for the entire skincare routine. aie 000 Base Kit is perfected for your cleansing routine. Learn more about this dynamic duo.